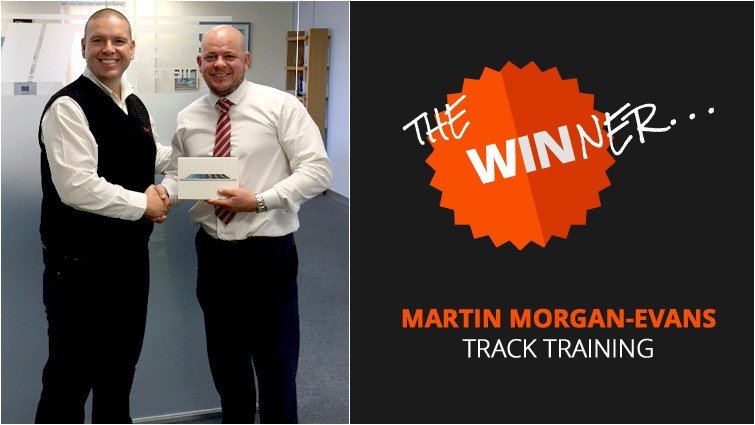 Congratulations to Martin Morgan-Evans from Track Training on winning the iPad mini.
We asked all our customers to subscribe to our mailing list in September and Martin was one of the customers that were kind enough to follow us.
On hearing the news Martin said: "I've never won anything in my life!"… and he was really happy that this could help take the weight off Santa this Christmas!
We had a fantastic response so we will be running a new competition later this year in the run up to Christmas so keep an eye on your inbox for that.
You can still subscribe by entering your email in the subscribe box below, and be in with a chance of winning our Christmas draw.