Image Source: www.apple.com
Apple always package everything in quality even the naked white box of the new iPhone 6 looks great. As always you get the charger, charging cable and those really uncomfortable earphones that you cant pass a teenager without seeing them!
One of the best things about apple is the ease of getting your new phone working. If you are a new user you just follow the prompts. If you are upgrading then it's so easy to either restore from a backup or iCloud. All your apps, photos and music are easily restored and after around 20 minutes you have everything working again.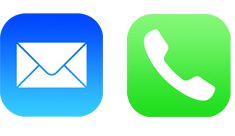 Apple's integration between web mail or exchange and 365 means all your email and contacts are back exactly as you like them with a sync via Wi-Fi. This is one of the greatest things about smart phone technology.
On to the phone itself and once you have extricated it out of the box the first most noticeable difference is the weight. The new iPhone 6 is considerably lighter than it predecessors. You can feel that straight out of the box along with the visible lack of girth. This model has definitely been on a diet!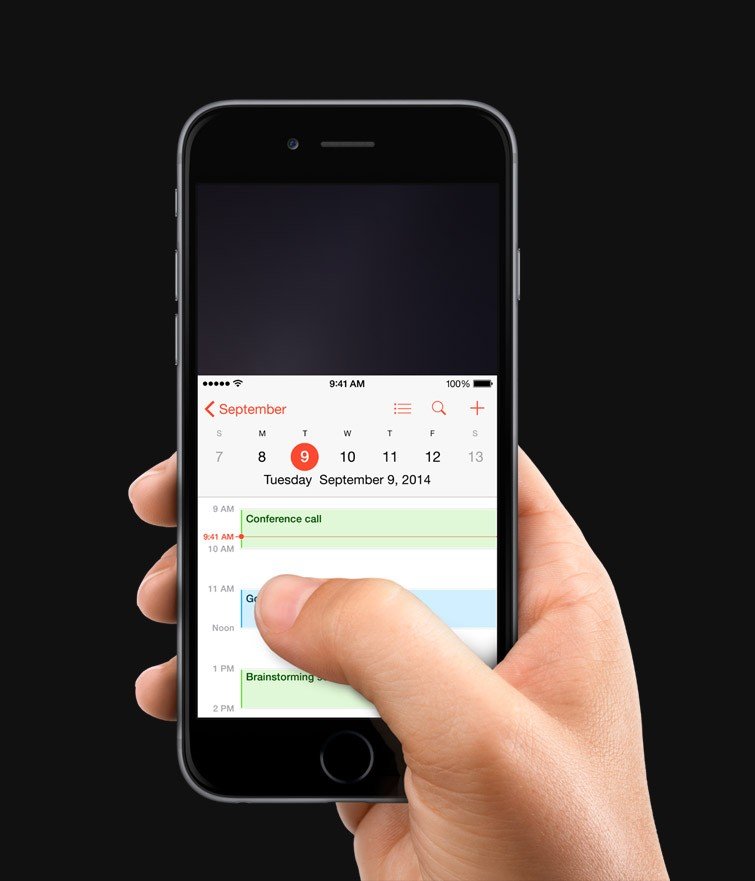 I have moved from a 32gb iPhone 5 and totally missed the 5s so I have jumped a couple of generations and this model has some features that I haven't used before, more of that later.
Obviously screen size is a big visual difference and the quality of the display is very, very noticeable from the iPhone 5. Everything from web pages, photos and streaming everything look clean, crisp and sharp. I tested the screen on a very bright sunny day when I was watching my son's football game and even then the screen was easy to see and work with. This hasn't always been the case with previous models suffering in intense sunlight.
Another change I like is the move of the lock button to the right from the top. Apple says this is to make operating the bigger handset with one hand easier. They are right. It does take some getting used to and your hand automatically strays to the top for the first few days but after that it all falls into place.
I've mentioned new technology and this is my first use of the Touch ID or fingerprint recognition and I like it. This has been available on the iPhone 5s but I missed that and I find it makes accessing the phone's menu much quicker and easier, particularly when you are on the move.
I have had a number of apps hang and crash with the new iOS and that is pretty standard. Early adopters of iOS upgrades always have snags as developers catch up with the new technology. Since I have had the phone we are already on the second update of the OS and I have noticed that my Apps are updating every few days to iron out bugs. All pretty standard really.
Going back to the screen I used the sky go app to watch part of a premier league match and the quality of the screen was noticeable. I watched it on 4G as opposed to Wi-Fi and it was quick and responsive. The sound that came out of he phone was a little tinny but I did try it with headphones and that was fine.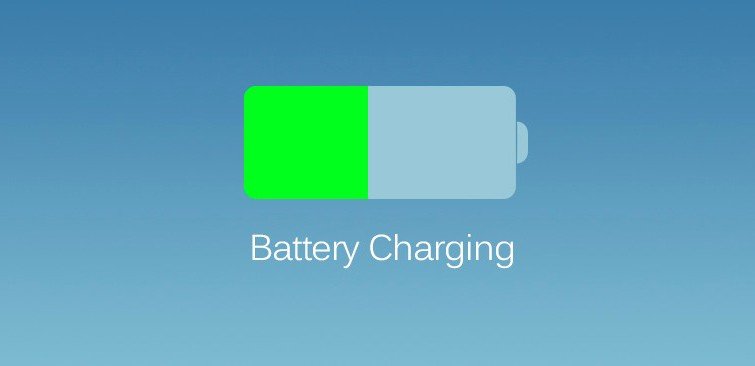 One of the biggest downfalls for any iPhone user has always been the battery, or lack of it. Well I have to say this model is a massive improvement. I can only assume they have used the extra space within the handset to add a huge new battery. I no longer need to desperately charge the phone every day, sometimes twice, to get me through the day. This iPhone has a decent battery and on occasions it has lasted well into a second day. This has to be a positive. To be fair I don't know what people expect. I mean if you want a phone that has a battery that lasts for months between charges then you can accept the useless blackberry models or a brick like a Nokia 110. This is a smart phone with a big screen and it will never last more than a couple of days at best.

Finally the camera. This has seen an upgrade to but I have to be honest I didn't see anything wrong with the old one. I don't think a phone will ever give you the clarity or the option of a £1000 SLR camera but what it will give you is decent images and video on the move.  This camera will more than suffice and I know there are better lenses and more Mega Pixels available on others like the Sony and Nokia but they lack the versatility of the iPhone. So for me the camera is great.
In summary, this iPhone has seen a big facelift and will be a massive hit with Apple fans. For some they will wonder what all the fuss is about and it is a premium handset at a premium price. At over £600 for the 64GB iPhone 6 it is pricey but in my humble opinion, worth every penny!