Apple launched their new iPhone in a massive launch in Cupertino, California yesterday. Seen as the birth place of some of Apple's greatest products they went back to where Steve Jobs launched the first iMac, a product that many see as the rebirth of Apple and why it is what it is today.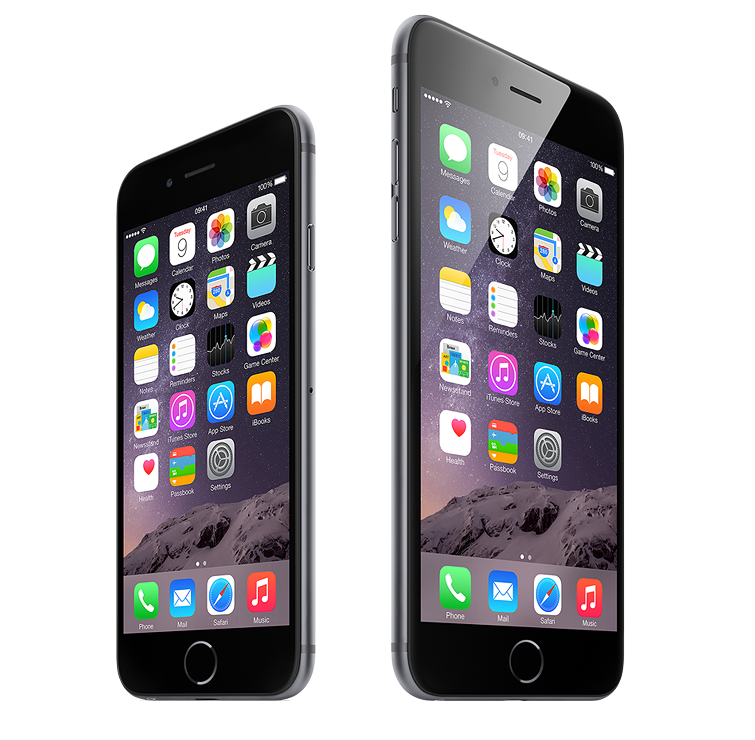 The new iPhone is to be made available in two sizes one aptly called the iPhone 6 and a larger model called the iPhone 6 Plus. Both have the usual beautiful Apple design and manufacturing which has become par for the course. The iPhone 6 has grown to a modest 4.7 inch screen but the big brother has to be the 5.5 inch Plus model.
Both models are much thinner than anything Apple has launched previously with the new models coming in at 6.9 mm and 7.1mm respectively. Also launched with the most detailed display on any phone on the market called HD Retina Display with more pixels than you can shake a stick at.
Apple has also released each model with a massive 128GB storage capacity that will give serial downloaders room to grow.
An 8-Megapixel-iSight camera will keep everyone happy and with the old favourites such as App Store with 1.3 million Apps, iCloud for storage and Touch ID for security there is enough new and old for everyone.
As you would expect all this comes with a brand new A8 64bit processor and the new iOS 8 makes this a massive statement from Apple that it wants to retain its title as the company with Number One Smartphone.
As a little bonus they even gave all of their iTunes users, 500 million of them, a free copy of U2's new album Songs of Innocence. Free is always good!
These new models will be available at Aspect so give us a call for all the latest availability.