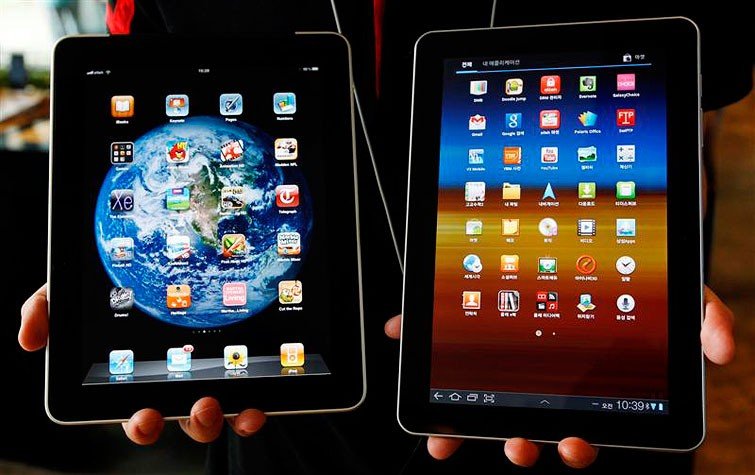 Which? The independent consumer testing site have just released the best buy large and small tablets and it seems that we can't get away from either Apple or Samsung when it comes to tablets.
The two giants of the industry continue to wrestle it out for top spot with barely anything between them. Both scoring 79% in the most recent test bench reports.
Samsung pip Apple for the top spot on best small tablet with the Galaxy Tab S8.4 getting top spot.
Apple though strike back with the best large tablet with their iPad Air.
As always Which? take the testing very seriously and everything from weight, screen resolution, sound quality and battery life being tested and each tablet has over 5 hour continuous use on one charge!
If price is important then Samsung seems to offer the best value with nearly every version of their tablets beating Apple on that front and in some cases by  over £100 with little or no difference in the testing results.
As you would expect Aspect can supply and configure all these for you and get you and your staff fully mobile. For more information give us a call.
More info can be found at www.which.co.uk
Photo Source: www.canaliphone.com.br